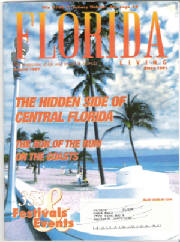 "Conch Architecture: A Look at Key West Gingerbread" .
Article with photographs. Florida Living Magazine, August 1997. A look at the interesting history of the gingerbread designs on historical Key West homes.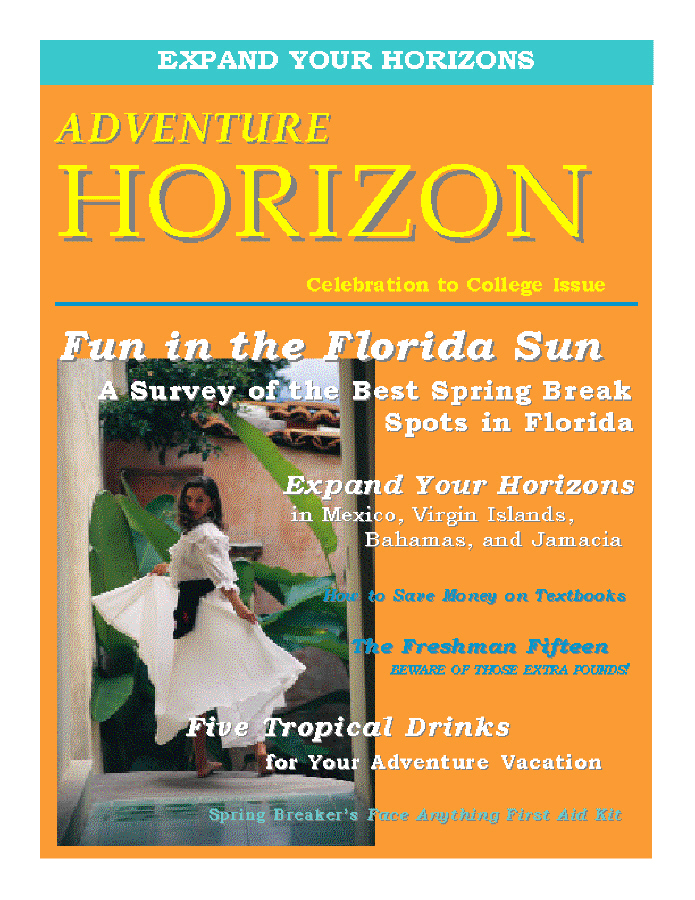 Editor for Adventure Horizons, Atlantic Beach, FL 2004
Photo shown is the cover of the College Edition that I designed. Responsible for soliciting, managing, and editing submissions for travel magazine. Wrote articles. Responsible for working closely with publisher and advertisers to ensure quality content. Responsible for design and layout.
click here to download PDF file

Suite 101: Editor and Writer for the topic "Anxiety/Panic Disorder". 1998-2000.
click here to download PDF file

Writer for Demand Studios (eHow articles)